corporate
Program sequence
Learn about each of the steps that an Organisation Technology Management Consultant will go through to ensure your business expands and continues to do so steadily.
corporate
Program Sequence 
Organisation Technology will take the following steps as part of the tailor-made program to establish and expand your business and set it up to continue to do so into the future.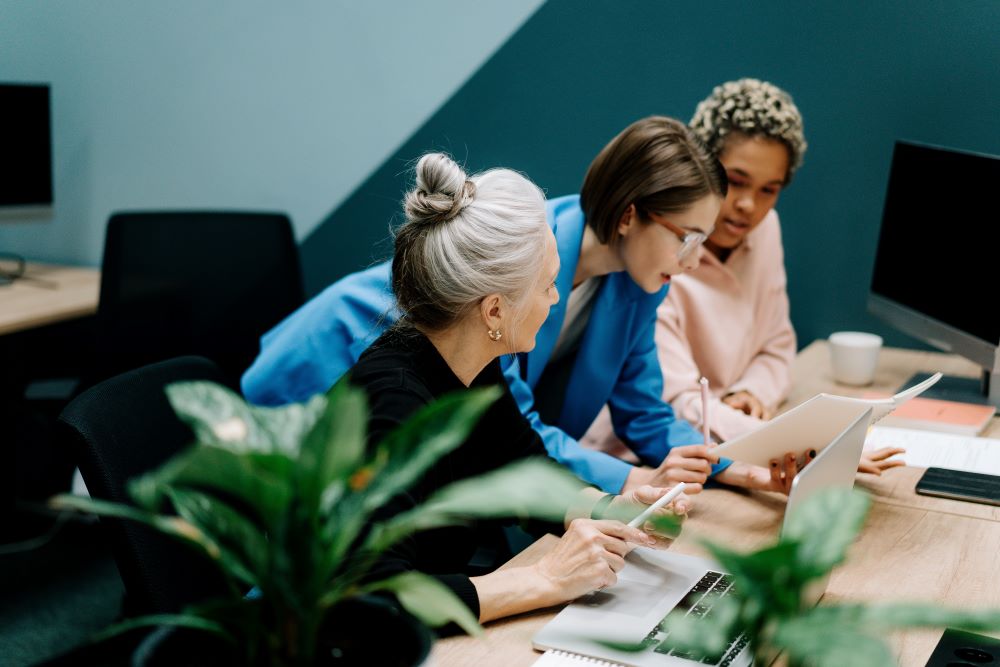 | | |
| --- | --- |
| 1.  CEO and Senior Executive Goals and Purpose handling. | 1. Uncertainty about one's own intentions leads to an uncertainty in controlling the future of the group. It inhibits full commitment to one's duties in the organisation. The individual goals and purposes of the key executives are established. All key executives are certain of their own personal future intentions and can now act freely as a team member to address the future of the company. |
| 2.  CEO and Senior Executive Goals and Purpose handling. | 2. A group is only as effective as it has a clear and certain path to follow. The determination of this path is the duty, first of the CEO and then of the senior executives. A full map of the organisation's future intentions is determined and published. |
|  3. Organisation Structure | 3. Using a model organising pattern a complete organisation chart is developed. All staff members are trained in its structure and use. Staff members are assigned to appropriate positions aided by personnel assessment tools (testing). |
| 4. Programming | 4. The plans, determined in step 2 are fully developed in detail. Individual targets are assigned and timelines are set. |
| 5. Roles and Responsibilities | 5. Each post is provided with a role description including, the post name, its duties, purpose, position in the organisation, its product or products and its statistic. All staff members are trained on the role description and any uncertainties are corrected. |
| 6. Post Product Knowledge | 6. Starting with the key executives, staff members are instructed one-on-one to handle any difficulties or uncertainty they may have on what the product they are to produce is and to make sure that they know exactly how to produce it and that they are producing it. |
| 7. Executive Establishment | 7. Executives and managers are trained, either one-on-one or in groups, on any weak or uncertain aspects of their roles. This can include any of the functions listed in the organising chart (page 7). |
| 8. Communication System | 8. Most organisations do not control the flow of communication effectively. Senior executives are frequently overloaded with communications that are not relevant to their positions. These should have either been routed to more junior posts or handled by another department. By establishing a formal communication routing system and ensuring that communications are routed to the correct post, an enormous saving on wasted time and effort results. |
| 9. Management by Statistics | 9. Management by statistics is implemented. The senior executives are provided with up-to-the-minute data on the status of every post in the organisation (as needed). The managers are trained in using statistics to correct situations or improve conditions. Statistics are also used to form the basis of rewards or incentive schemes. |
| 10. Evaluations | 10. When the basics of organisation as detailed above are in place some areas will be doing much better while others may be lagging. Evaluations are conducted to isolate the slow areas and to determine the exact cause of the difficulty. Short programs may be written to correct these situations. With established organisations an evaluation is sometimes the very first step, especially with a failing or very successful organisation.  In these latter cases it is essential to isolate the true cause of the situation before making any changes. |
Services
You Might Also Like…
Life Planning
The most important plan is the plan for your life. That MUST be established before you decide on a business plan or career plan.
CONTACT DETAILS:
Contact Us
2/69 Bedford Road Ringwood East
Victoria, Australia, 3135
Phone: (+613) 9870 2944